Friday, March 9. 2018 from 6:30-9:30 PM Come and join us at our next Jelly Bean Dance! An evening of music and dance for all children and those young at heart.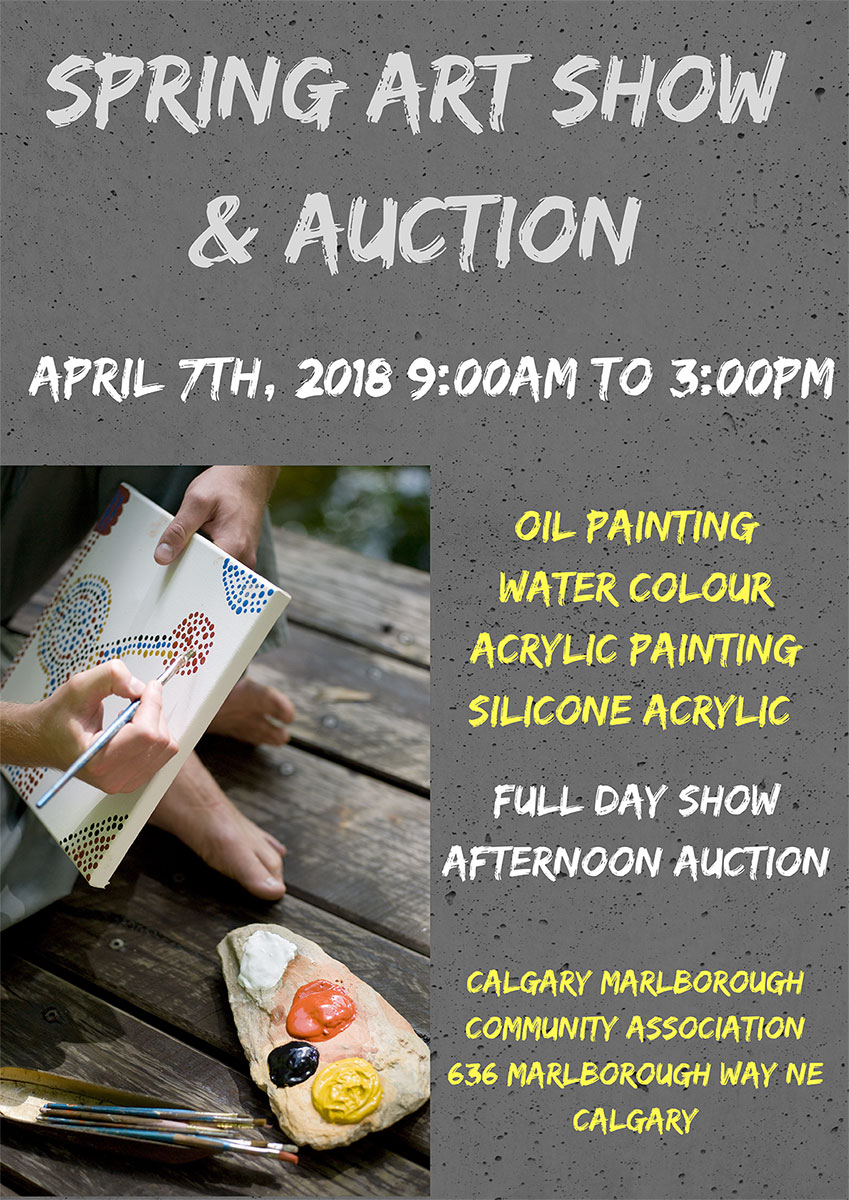 Saturday, April 7, 2018 from 9:00 a.m. to 3:00 p.m. Oil Painting, Water Colour, Acrylic Painting, Silicone Acrylic Full day show and afternoon auction.
Thursday May 10th , 2018 starting at 7 p.m. A night out- no kids- no husbands- no pressure! Great Door Prizes!!!